Art Chemist series
Art Chemist is an interactive performance and installation that operates as a space somewhere between an apothecary, therapist's office and arts' directory offering unique prescriptions and creative cure-alls. This site responsive draws on international studies which support the benefit of 'arts on prescription' for improving mental wellbeing as well as a desire to support and showcase local arts communities.



Each installation and the following one-on-one consultations are responsive both to the location and individual. A local 'art directory' is built up and used to create prescriptions for each person that takes part. The work is gentle and earnest with a touch of the familiar yet absurd; it offers a chance to connect, reflect and see the city through new eyes.Art Chemist was first devised for an empty space in Christchurch's central city in 2021.

Nelson Arts Festival
Performers:
Ann Braunsteiner, Amber Clausner, Damara Sylvester, Felicity Pallesen aka Flossie Fizzberry, Katie Powell Wright, Khye Hitchcock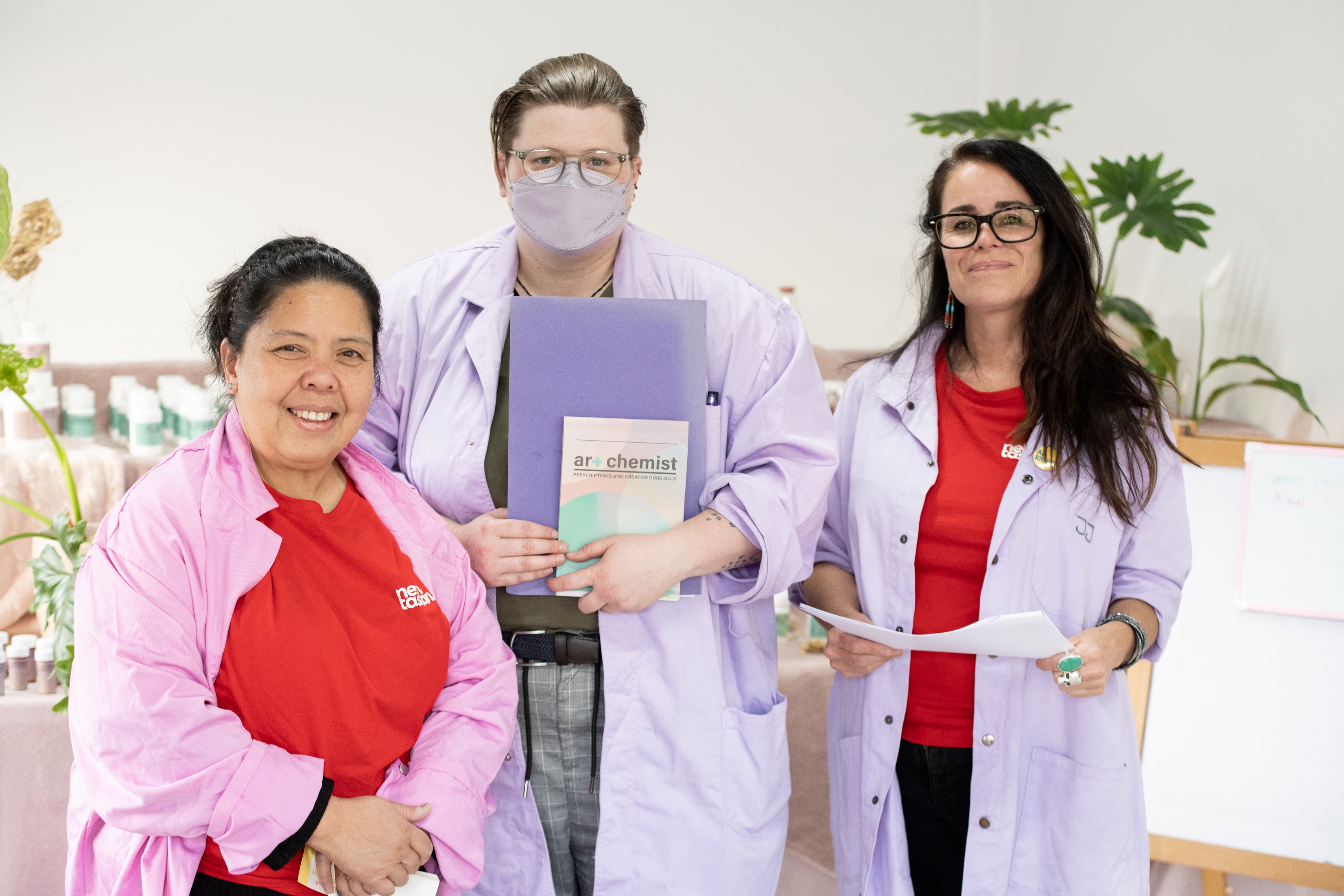 Art Chemist Queenstown, 2022
Supported by:
Central Lakes Arts Supports Scheme, Te Hau Toka Southern Lakes Wellbeing Group and Te Atamira

Photography: Khye Hitchcock
Art Chemist Ashburton, 2022
ZAFAA Premier Award winner

Photography: Khye Hitchcock
Zonta Ashburton Female Art Awards (ZAFAA)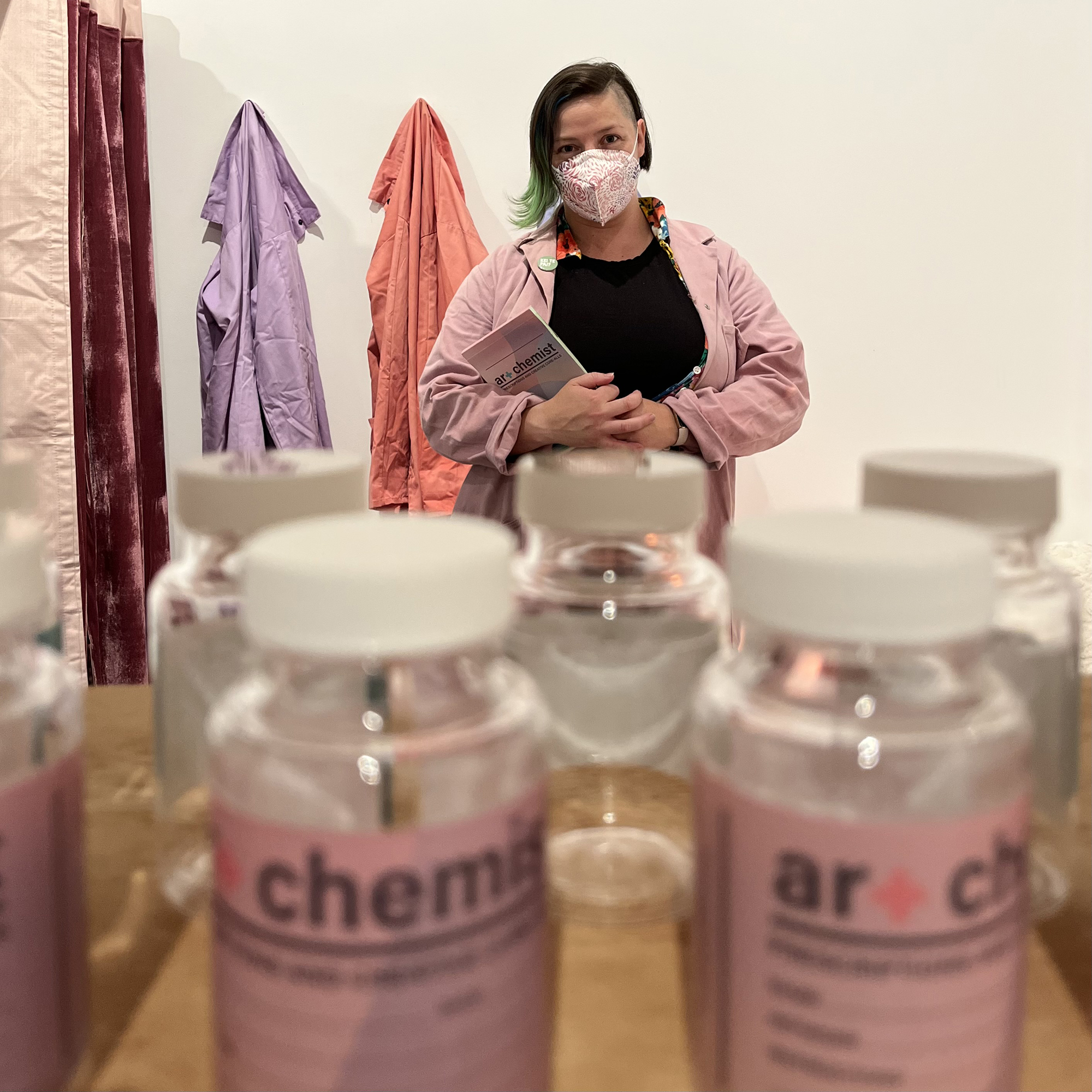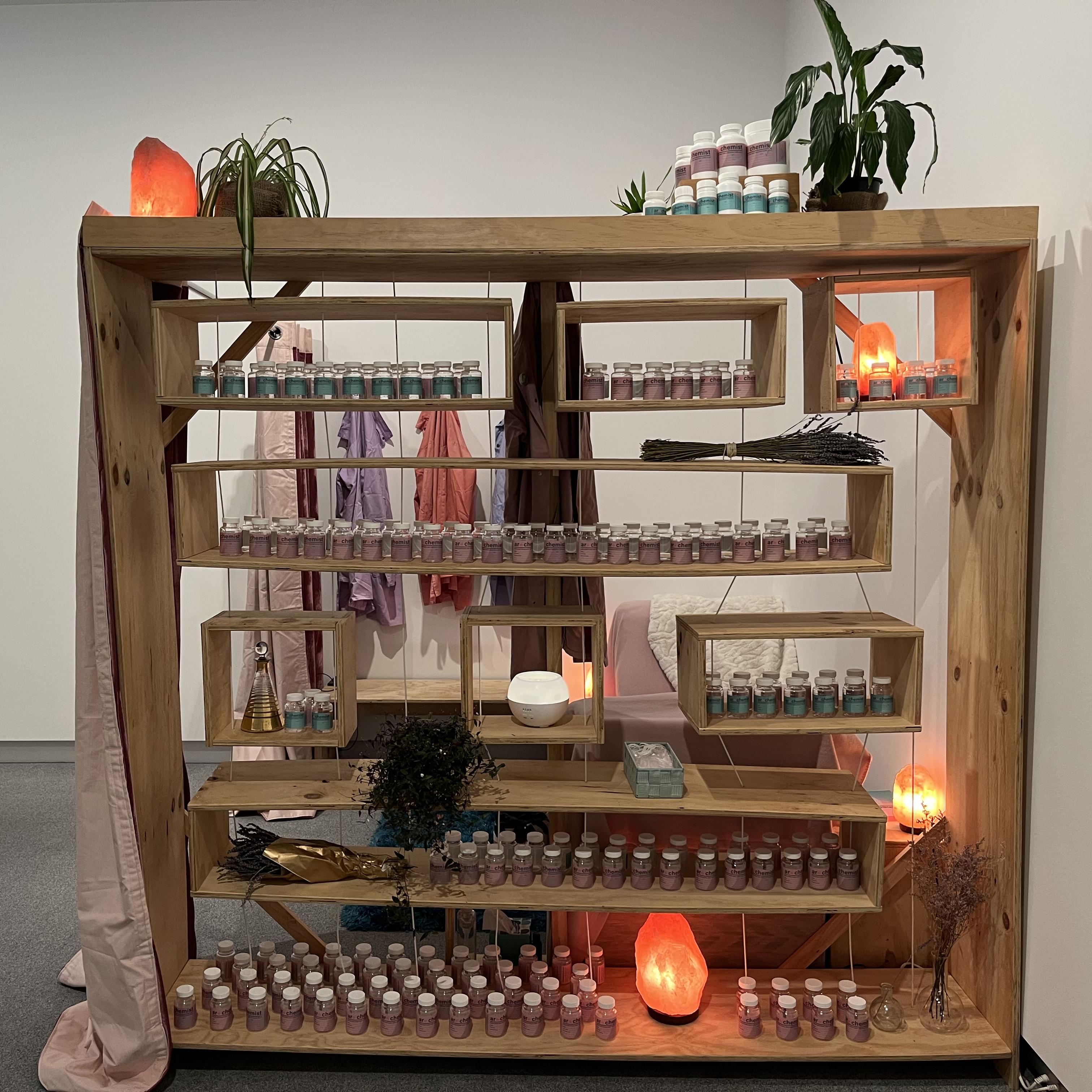 Art Chemist Pōneke, 2022
Supported by:
Creative New Zealand, Wellington City Council, The Performance Arcade



Photography: Khye Hitchcock

The Performance Arcade
Performers: Amber Clausner, Khye Hitchcock, Zoe Higgins, Eli Joseph, Sameena Zehra, Louie Zalk-Neale, Shania Bailey-Edmonds, Anna Persson, Sabrina Martin, Jacob Brown, Kasi Valu, Ethan Morse, Madi Duffy, Weichu Huang
Te Whanganui-a-Tara Wellington
Art Chemist Ōtautahi, 2021
With support from:
Christchurch City Council, Life in Vacant Spaces, The Green Lab, Phantom Billstickers, Natural Paint Company, Studio Momentum



Photography: Janneth Gil
Cathedral Junction
Performers: Georgie Sivier, Josiah Morgan, AJ Juer, Gaby Montejo, Min Young Her, Orissa Keane, Jake Arona, Talia-Rae Mavaege, Nina Oberg-Humphries, Virginia Kennard.