Art Chemist series
Art Chemist is an interactive performance and installation that operates as a space somewhere between an apothecary, therapist's office and arts' directory offering unique prescriptions and creative cure-alls. This site responsive draws on international studies which support the benefit of 'arts on prescription' for improving mental wellbeing as well as a desire to support and showcase local arts communities.
Art Chemist Auckland, 2023
Supported by:
Auckland Pride
&
Boosted
Each installation and the following one-on-one consultations are responsive both to the location and individual. A local 'art directory' is built up and used to create prescriptions for each person that takes part. The work is gentle and earnest with a touch of the familiar yet absurd; it offers a chance to connect, reflect and see the city through new eyes.Art Chemist was first devised for an empty space in Christchurch's central city in 2021.
Auckland Pride Festival
Performers:
Aiwa Pooamorn, Murdoch Keane,
Elle Wootton, Jess Holly Bates, Josiah Morgan, George Fowler,
Aurea Crolla, Mike Wood, Gabby Gee
Since then it has been a headline event at
The Performance Arcade
2022, hosted by
Te Atamira
in Queenstown and popped up in other locations around Ōtautahi. The work was also shown in the Zonta Ashburton Female Art Awards (ZAFAA) at
Ashburton Art Gallery
where Audrey was announced as the
2022 ZAFAA Premier Award winner
. In Feb 2023, Art Chemist was part of
Auckland Pride
and in October it will be part of the
ReImagine Festival
in New Plymouth.
Tāmaki Makaurau, Auckland
Performers:
HuiHann Wee, Nikki Brough,
Kasi Valu, Gemishka Chetty,
Millie Hanford, Stellar Pritchard,
MJ Lee, Jennifer K Shields
Nelson Arts Festival
Performers:
Ann Braunsteiner, Amber Clausner, Damara Sylvester, Felicity Pallesen aka Flossie Fizzberry, Katie Powell Wright, Khye Hitchcock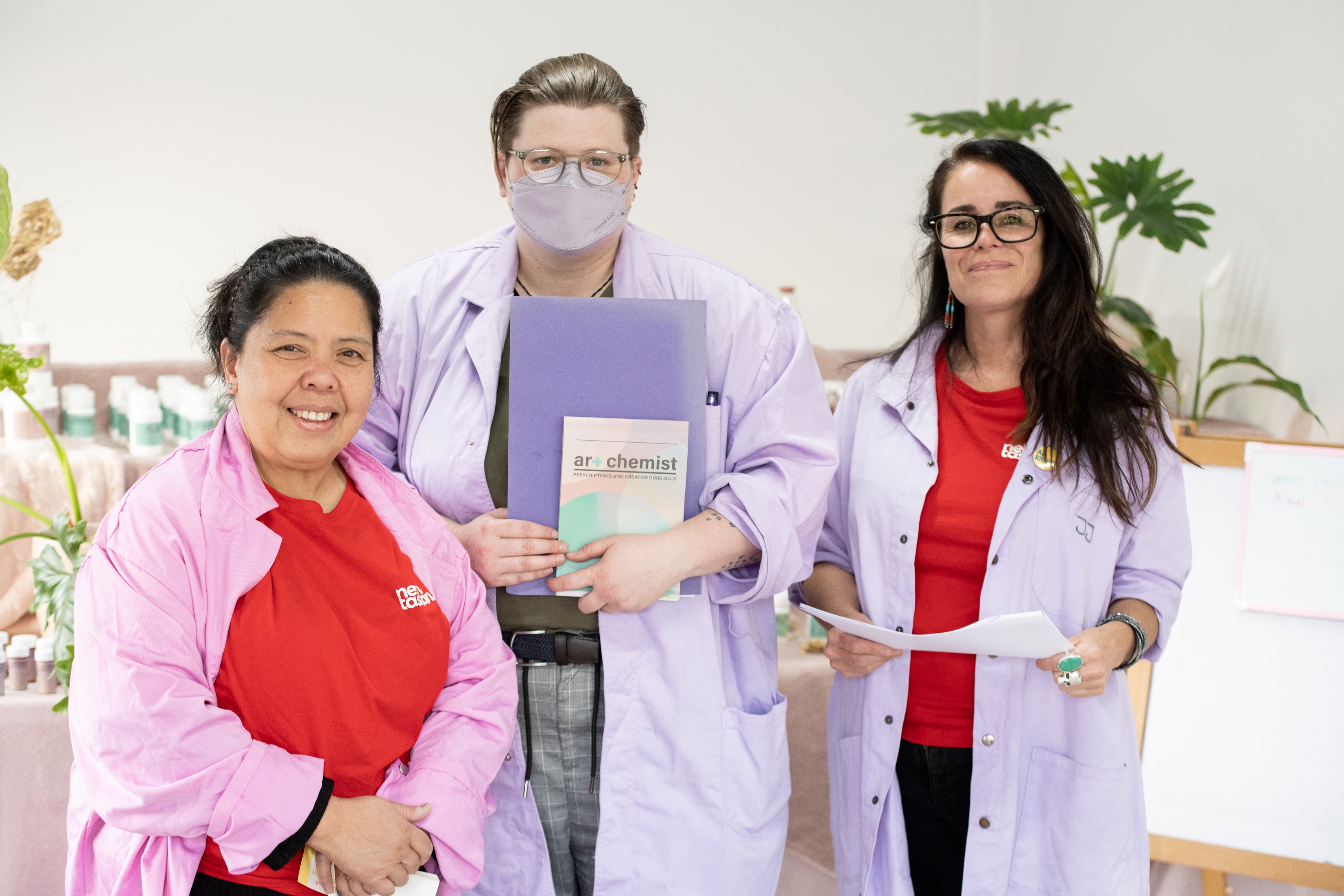 Art Chemist Queenstown, 2022
Supported by:
Central Lakes Arts Supports Scheme, Te Hau Toka Southern Lakes Wellbeing Group and Te Atamira

Photography: Khye Hitchcock
Art Chemist Ashburton, 2022
ZAFAA Premier Award winner

Photography: Khye Hitchcock
Zonta Ashburton Female Art Awards (ZAFAA)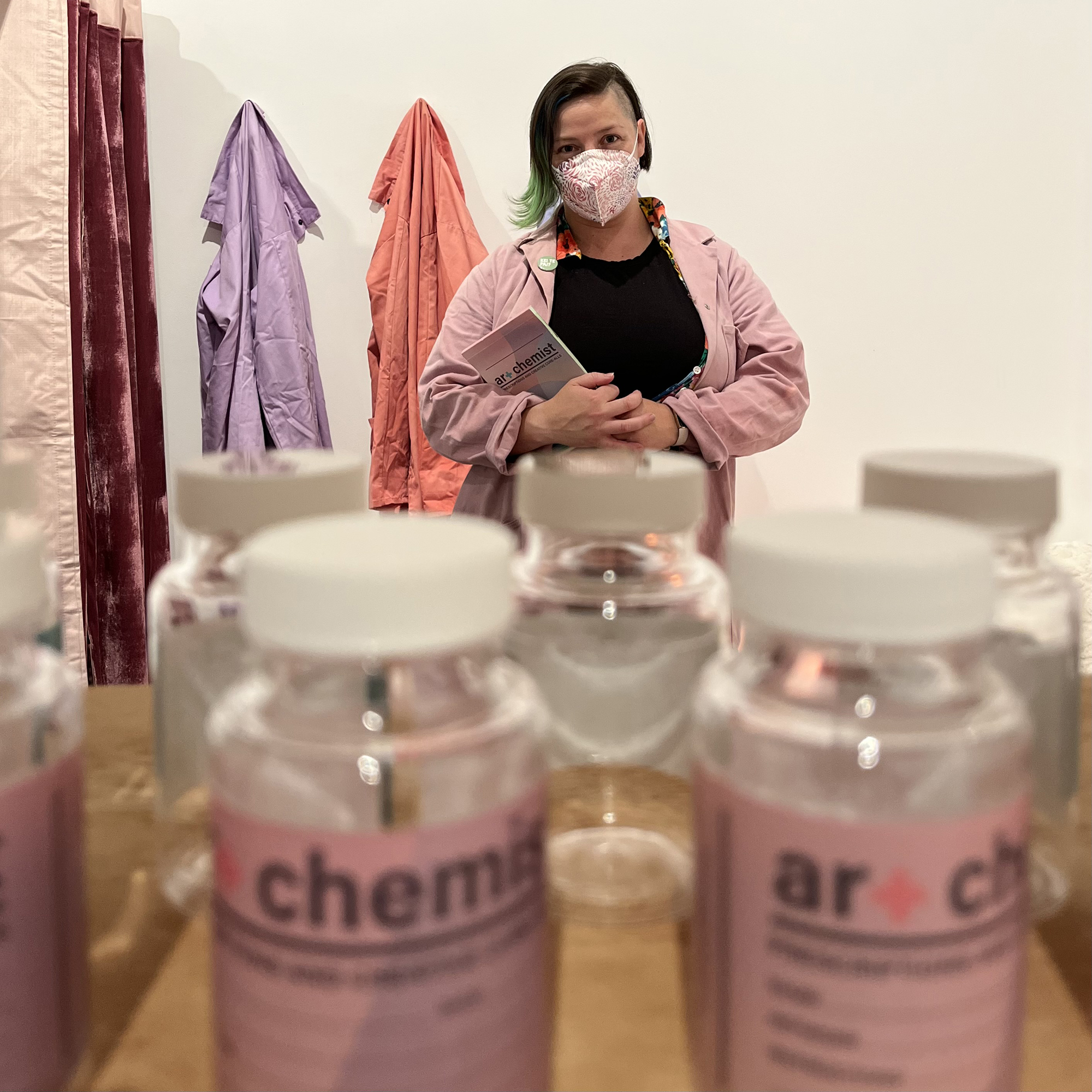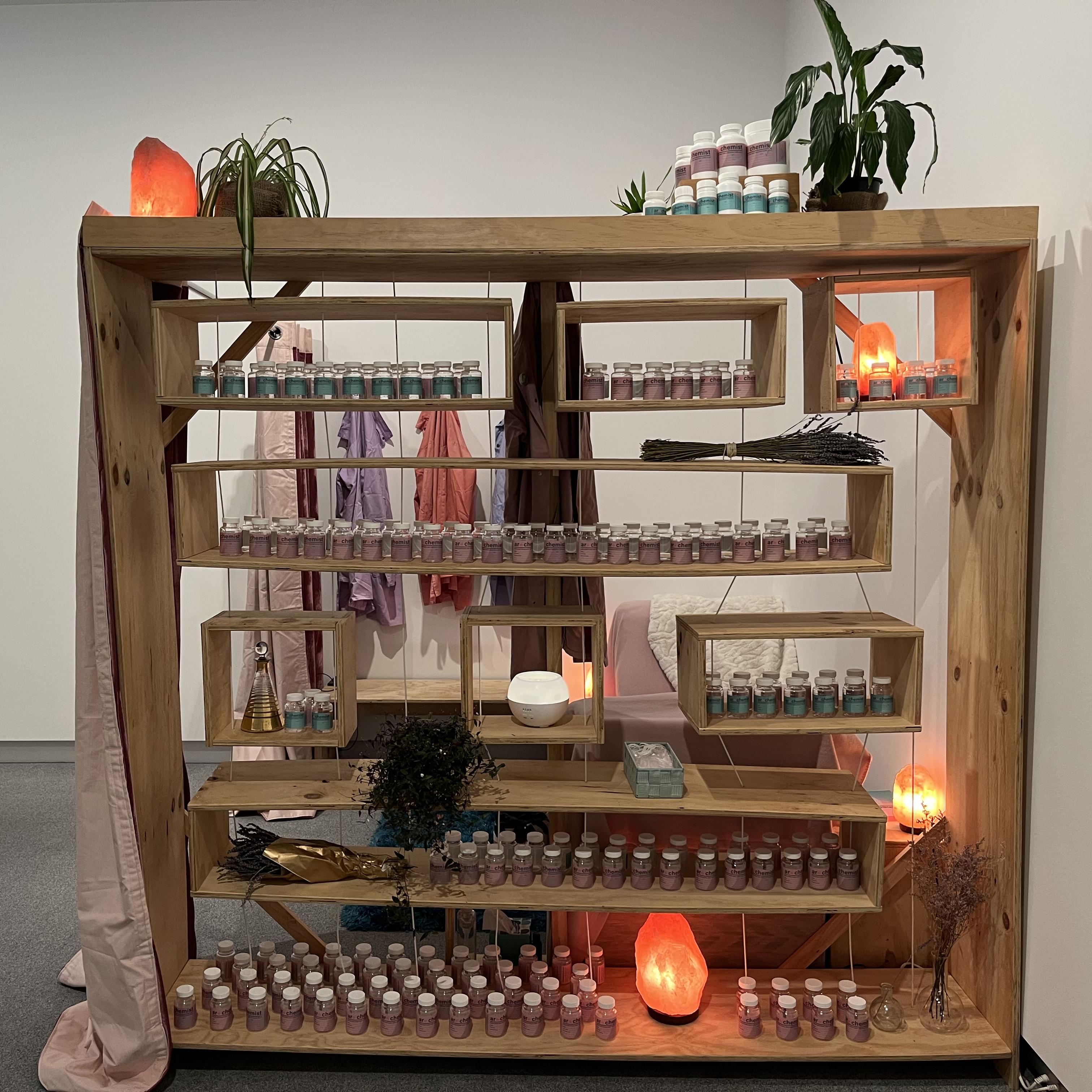 Art Chemist Pōneke, 2022
Supported by:
Creative New Zealand, Wellington City Council, The Performance Arcade



Photography: Khye Hitchcock

The Performance Arcade
Performers: Amber Clausner, Khye Hitchcock, Zoe Higgins, Eli Joseph, Sameena Zehra, Louie Zalk-Neale, Shania Bailey-Edmonds, Anna Persson, Sabrina Martin, Jacob Brown, Kasi Valu, Ethan Morse, Madi Duffy, Weichu Huang
Te Whanganui-a-Tara Wellington
Art Chemist Ōtautahi, 2021
With support from:
Christchurch City Council, Life in Vacant Spaces, The Green Lab, Phantom Billstickers, Natural Paint Company, Studio Momentum



Photography: Janneth Gil
Cathedral Junction
Performers: Georgie Sivier, Josiah Morgan, AJ Juer, Gaby Montejo, Min Young Her, Orissa Keane, Jake Arona, Talia-Rae Mavaege, Nina Oberg-Humphries, Virginia Kennard.